PILMMA Advisory Board
The PILMMA Advisory Board is a group of individuals that have an enormous wealth of knowledge and experience in marketing and management. These experts have agreed to serve on PILMMA's Advisory Board to help ensure the success of PILMMA and its members.
PILMMA thanks each and every advisory board member for their unselfishness in contributing and serving as a board member.
Larry Bodine | Publisher The National Trial Lawyers
Larry Bodine is the Editor and Publisher of The National Trial Lawyers and Editor of The Law Practice Advisor.
He is the former Editor in Chief of Lawyers.com, a service of LexisNexis. With 3 million unique visitors per month, Lawyers.com is the top online destination for legal news for consumers.
He has 12 years of experience as business development trainer who helped hundreds of law firms generate revenue and get new business.  A former litigator, Mr. Bodine has served as an expert witness in litigation involving Internet marketing disputes.  He writes daily on the LawMarketing Blog at http://blog.larrybodine.com.
Jay Henderson | Real Talent Hiring
Jay Henderson began his corporate training career with the Covey Leadership Center, helping to launch Dr. Covey's best-selling book, First Things First. He has helped many organizations implement Covey Leadership Training. He also is a certified instructor of Dr. Covey's three Internationally recognized leadership programs: Principle Centered Leadership, 7 Habits of Highly Effective People, and First Things First.
Jay is the founder of Topline Performance. He has a passion for coaching his clients on leadership, management, sales development and hiring high performers. He provides private and group coaching and powerful assessment tools for building dynamic teams.
Educated in Organizational Communications and Psychology, Jay has spent most of his corporate life in Large Account Development & Management, Sales Management, Leadership Development and Performance Enhancement.
While Jay has studied with many specialists in areas of Organizational and Human Performance, he is most proud of his work with the science of Axiometrics where he developed the unique ability to accurately predict job performance of individuals.
Jay lives with his wife and three daughters in Raleigh, N.C.
Jim Adler | Jim S. Adler & Associates
Jim Adler, known as THE HAMMER, is the founder of Jim S. Adler & Associates, a law firm with 16 attorneys and a professional legal support staff of more than 150. Mr. Adler practices law with full-service law offices  in Houston, Dallas, Channelview and San Antonio.
Mr. Adler has experience in automobile accidents, trucking accidents, offshore accidents, refinery accidents, construction injuries, burn injuries, brain injury cases, on-the-job accidents, slip-and-fall cases, railroad accidents, electrical accidents and all areas of personal injury practice.
Mr. Adler attended the University of Texas at Austin, where he earned his undergraduate degree, and the University of Texas Law School, where he earned his law degree as a Doctor of Jurisprudence.
Mr. Adler has been a TV and radio personality serving the public as the voice of victims of personal injury accidents for more than 30 years. Mr. Adler has appeared on various television programs, radio programs, civic group panels, radio talk shows, and newspaper interviews speaking of accidents and the rights of personal injury victims. Mr. Adler has devoted his professional life to representing seriously or catastrophically injured citizens in Texas and other states.
Trey Ryder | Lawyer Marketing Advisor
Trey's career in marketing began in 1972, after he graduated from Arizona State University's College of Business. Over the past 34 years, he has started and owned six businesses and written marketing articles for national publications including Direct Marketing magazine.
Trey's primary focus for his method is lawyers who want dignified marketing. His continuing education programs have been sponsored by local and state bar associations around the country. In addition, he served as an expert witness in a case involving lawyer advertising. What's more, Trey's marketing method was cited in an article published by two psychology professors at Arizona State University.
Today, Trey shares his marketing method with lawyers through a wide range of publications. His columns and articles have appeared in TRIAL (ATLA), Law Practice Management (ABA), The Complete Lawyer (ABA), Lawyers Weekly USA (where he was the marketing columnist for two years), Commercial Law Bulletin (CLLA), Lawyers Weekly Australia, Tort Source (ABA), The Lawyers Competitive Edge (West Group), ALA News, The Federal Lawyer (FBA), The New York Law Journal, Business Law Today (ABA), Law Governance Review, GPSolo (ABA), Young Lawyer Archives (ABA), Legal Management, Law Practice Quarterly (ABA), Marketing For Lawyers, The American Lawyer, and dozens of state and local publications.
In addition, he writes and publishes his weekly Lawyer Marketing Alert. And he maintains the Lawyer Marketing Advisor at www.treyryder.com.
Trey designs and carries out marketing programs for attorneys across the United States and Canada. He serves lawyers from his office in Payson, Arizona, a small mountain town 90 miles northeast of Phoenix.
Harlan Schillinger | Network Affiliates
Harlan is a thirty-four year veteran of the advertising industry and joined the Law Firm Marketing group, Network Affiliates in 1985 to lead their attorney marketing efforts. Prior to joining Network Affiliates, Harlan was Vice President and one of the founding partners of Madison, Muyskens & Jones, in Lakeville, Connecticut. Along with his partners, Harlan founded the first syndication firm for retailers using television commercials throughout the United States.
Knowing your business and searching out opportunities for clients is one of his strongest agendas. Throughout the year, Harlan attends attorney meetings , conventions and several prominent roundtable forums throughout the country as a speaker and contributor in order to help his clients stay on top of the legal field. "Creating opportunities and increasing market share for our advertising law firm clients is my #1 priority in this tough economy."
Dale Tincher | Consultwebs
Dale Tincher is CEO of Consultwebs.com, a Raleigh, North Carolina Web design and consulting company. Dale is a prominent North Carolina Web design and promotion specialist, endorsed Web consultant, trainer, writer, photographer and speaker. Dale is a business administration graduate (B.S.) of West Virginia State University. He served as a 1st Lieutenant in the United States Army with tours that included Vietnam. Dale has twenty-five years of computer systems experience, including employment by two Fortune 500 computer companies. Dale has assisted more than 200 U.S. law firms and numerous businesses in various aspects of technology planning and implementation.
Dale is the project consultant for the North Carolina Bar Association's endorsement of Consultwebs.com, Inc., as the only Web consulting firms endorsed by the North Carolina Bar Association's Technology Assistance Program (TAP.) Dale's published articles include local and national legal periodicals. His speaking/training engagements include teaching more than 1,000 CLE students in the past year for The North Carolina Bar Association, its sections and other U.S. legal associations.
Cindy Speaker | Speaker Media and Marketing
Cindy Speaker is a marketing advisor, coach and consultant to some of the largest and most successful personal injury law firms in the United States. As CEO of Speaker Media and Marketing, she focuses primarily on marketing strategies aimed at growing relationships, leveraging technology and building systems. Her ultimate goal for her law firm clients is to help them generate a consistent stream of referrals.
As a result of her efforts Speaker Media and Marketing has been called the secret weapon of some of the top plaintiff's law firms and trial lawyers in the US. The company works with law firms on a market exclusive basis and Cindy's vision for her clients is for them to be on the cutting edge of marketing and technology and to have a dominant position in their respective markets.
Chris Mullins | Intake Academy
Chris Mullins, an entrepreneur and business owner for over 28 years, is also known worldwide as The Famous Phone Sales Doctor™. Chris Mullins is also CEO of Intake Academy™ LLC and has helped hundreds of law firms and other businesses to improve their use of the telephone through mystery call shopping with a special focus on the architecture of the "Relationship Sales Conversion™" Script, script review, sales and staff coaching.
Mullins is legendary for coaching law firms, franchises, call centers, answering services and all types of business owners and sales professionals to "No Excuses" peak productivity. Chris Mullins and team with the clients' permission, listen to your phone calls to design an incoming and outbound sales telephone script for you that is easy to implement and instantly makes you more money.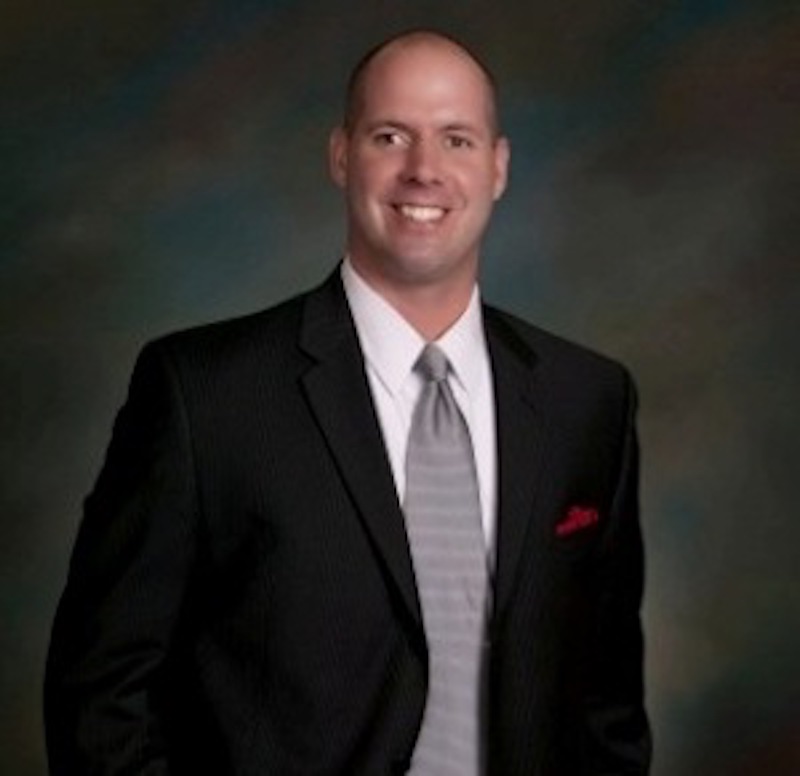 Tom Trush | Write Way Solutions
A direct-response copywriter and marketing strategist, Tom Trush uses written words to multiply the returns attorneys see from their marketing investments. This is done by fixing failed campaigns, while also identifying overlooked opportunities in direct mail, email, print ads and website content.
In addition to working with clients across the globe, Tom shares his educational approach to marketing at seminars and workshops, as well as in information products.
He is the author of three marketing books, including his most recent, Escape the Expected: The Secret Psychology of Selling to Today's Skeptical Consumers, which shares simple marketing strategies for turning trust into a competitive advantage.
A graduate of Arizona State University, Tom lives in Phoenix, Arizona, with his wife, Michelle, and their two children, Mary and Alex.