When attorney Seth Price walked through the conference room doors at the 2018 PILMMA Super Summit in St. Louis, Missouri, it was as one of the Association's expert speakers for the annual event. 
In 2018 he was one of our teachers. Yet when Seth first walked through those doors at the inaugural PILMMA Summit, nine years earlier, he was just one of the students who had recently pivoted his law practice into personal injury law. 
"That's one of those things where you pinch yourself and think, 'Wow. It is humbling,'" said Seth. "You come in and remember walking through those doors for the first time. You realize that it opens doors and opportunities that are really wonderful. For that, it is definitely something that I do not take for granted and appreciate every time I return."
As we'll explain, Seth's attendance at that first PILMMA Summit was such an intense and transformative experience, it not only made his head hurt, it actually made him physically sick.
The transformation is a remarkable achievement for him which demonstrates the vast growth of his expertise and experience – building Price Benowitz, LLP to become a respected law firm in the nation's capital, albeit perhaps the smallest of the big boys.
With his law school fraternity brother and practice partner, David Benowitz, Seth had grown their Washington, DC criminal law practice by focusing on each of their key strengths. Seth dedicated himself to the operations and rainmaking aspects of the law practice with his digital marketing expertise. Meanwhile, David focused on the "substance", as Seth calls it – the delivery of excellent client representation.
And despite Seth's knowledge of online marketing and David's expertise in delivering on the "substance", he acknowledges that PILMMA has played a huge part in the firm's success since that first Summit in 2009, providing inspiration and a supportive community of like-minded law firm owners, as we'll explain.
"It was the chocolate and peanut butter of law," said Seth. "Ken was talking about things in a way that I didn't see anywhere else in the country. There were other legal organizations but nobody who was A) focusing on injury the way he was and B) that was focused on the business of law. That combination was really exciting."
The Unicorn of Law Practices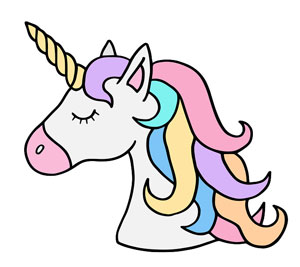 "We are a unicorn in the sense that we have scaled consumer-facing law with a diversified practice," says Seth. "There just aren't that many people doing that."
They took that experience, developed first in criminal law, and templated it over to personal injury law.
"We had done something on the criminal side that was unique, that most people practicing criminal law were one-offs, sole practitioners," explained Seth. "We said, 'We think that it can be done better and at a higher level at scale,' because the resources and the lawyers who are good at criminal aren't necessarily good at the other aspects of running a law firm.
"With the same concept of merging legal excellence with great marketing that we had, there were people who were good at practicing law in our market. But they were generally not the same people that were doing the marketing. So we were unique by having both the excellence in the practice of law and the excellence in marketing."
Three Big Business Drivers of the Law Practice
Seth attributes their success to three key areas of the practice that they've really focused on: digital marketing, intake and conversion, and great "substance" – the great lawyering. "That trifecta is what I strive for every day," said Seth.
With intake, Seth scaled up what he found to work really well when it was just him performing that role. "It started with me and a cellphone, and it's now a ten-person intake team," he explained.
[Read in more detail how Seth grew Price Benowitz to 38 lawyers (it was 32 lawyers when we filmed the video interview, above) by signing up for our exclusive case study. We'll share Seth's digital marketing and intake secrets with you].
Don't Miss Seth's Case Study!
Fill out the form below to get it

NOW

!
Fill out the form to get your FREE copy of the Legal Marketing Case Study on Seth Price's "Unicorn Practice"!
Starting Out As A New Law Firm
"In the late '90s, I left big law and was a founding employee for uslaw.com, which was a precursor to Avvo," explained Seth. "We were matching people with lawyers. We had a directory. We had forms. We had chat. All of that was there, but the bubble burst in 2000 and by 2001, it was gone. There was nothing left. So, I had to reinvent myself and start over.
"A few years later, David said, 'I really want to practice law.' He had burnt out as a public defender representing people in some of the worst of worst cases – drug and homicide cases – and I really didn't want to practice again. But, we decided in his basement to divide and conquer."
So they formed Price Benowitz, LLP.
In a short period of time, they had already progressed from it being just the two of them working out of the basement of a DC townhouse when they first started.
"In 2006-7, it was real hard finding a client, at least a client with money," explained Seth. "This was pre-gentrified Washington, DC. David was running around to really dodgy McDonalds on the wrong side of the tracks, collecting money for cases and signing up clients."
But things took off fast.
"I built a website. It did well. We got an office. We outgrew the office in two weeks. We took our part-time law clerk and made her a full attorney. We built another website, hired another attorney and so on, until today, where we're up to 38 lawyers with practice areas from personal injury and medical malpractice, to criminal, to trust and estates, to Qui tam."
Seth used his digital marketing expertise to conquer those other practice areas.
"Our trusts and estates lawyer is Kerri Castellini," said Seth. "She's a partner. If you Google 'D.C. trusts and estates lawyer,' not only will she come up, but, instead of being a 'three-pack', she's a 'one-pack'. Because we applied the best practices of PI marketing to trust and estates, we made her so authoritative that she's the only answer Google shows for 'D.C. trusts and estates lawyer.'"
And they did the same thing with their other new practice areas.
[Find out exactly how Seth positioned his firm, his partners and associates online as the experts in their fields, by signing up for our exclusive case study].
Don't Miss Seth's Case Study!
Fill out the form below to get it

NOW

!
Fill out the form to get your FREE copy of the Legal Marketing Case Study on Seth Price's "Unicorn Practice"!
That's the nutshell of the growth of Seth and David's practice, which led to the outgrowth of BluShark Digital, their in-house Search Engine Optimization (SEO) company. BluShark handles the firm's online marketing, as well as delivering SEO and website services to more than 75 other law practices in different markets around the country.
So let's go back and look at Seth's journey and how other law firm owners can benefit from Seth's experience, which he's sharing with us today.
Personal Injury and Discovering PILMMA
Seth and David realized that pivoting into personal injury would be a good synergy. By using what they'd learned about marketing and scaling their criminal practice they could build the same scalable business in personal injury law.
"I knew what I wanted to do," said Seth. "I just didn't have like-minded people around me to help me get me there."
Then Seth attended his first PILMMA Summit. That was in 2009.
"I walked in there and said to myself, 'Wow! I finally found my people.'"
Seth had found the answer to his problems.
"You walk in there and nobody is saying, 'Oh, don't use Avvo. You're going to get penalized by the bar.' They say, 'How do I leverage Avvo, this newfound website, to get to make me successful?' It was all about, 'We want to be ethical, but we're going to push the envelope in every way possible within the ethical bounds.'
"It was a fraternity, so to speak – a co-ed fraternity. A community."
And in PILMMA's tenth anniversary year, Seth is still getting huge value from PILMMA and attending the Super Summit, while also now appearing as one of the expert speakers.
"When I first joined PILMMA, I didn't know what I didn't know," he said. "I still don't know what I don't know!"
PILMMA Provides Inspiration and Community
"What PILMMA did was several things. It gave inspiration of things to strive for. It gave me a reminder of things I need to do better, like newsletters and books and things like that, as well as it became a community where you realized you weren't alone in that.
"When you sit back in your office and your law partners, while they appreciate the success, they don't always appreciate the accoutrements that go with building a firm and investing in marketing. With other PILMMA members, and especially at the Super Summit, you sit down at dinner, everybody is speaking that language. Everybody is motivated in that same direction, to succeed and to help each other achieve that.
"With that, I am always inspired."
Seth built the law firm up, predominantly using online marketing, his area of expertise. Of course, there are always further improvements to be made, yet what they were doing for themselves was so good that they started delivering it to other law firms through BluShark Digital.
[Read about Seth's successful SEO strategy, used not just for Price Benowitz but for all of BluShark's law firm clients. Sign up for our exclusive case study].
Don't Miss Seth's Case Study!
Fill out the form below to get it

NOW

!
Fill out the form to get your FREE copy of the Legal Marketing Case Study on Seth Price's "Unicorn Practice"!
Now that their online marketing is top notch, Seth wants the firm to improve in other areas that aren't their natural strengths.
Planning To Stop His Head Hurting
"I've had a curve in my career. When I first started, I would leave a PILMMA and my head would hurt. The first time, I was actually physically ill on the plane home because I had so much that I needed to accomplish.
"That's when I started a process, which to this day – I'm at a conference right now –I will leave here with a bunch of notes, a plan. It's a ritual. On the plane home, I'll make a top-ten list: three that will be short-term, three that will be medium-term, and four that may have to wait, whatever it is.
"If you come back and there are all these things to do, it won't happen. But, if you come back and you say, 'I'm going to accomplish these things, 2019 is going to be the year that we get newsletters humming the way they need to.'"
Going on ten years after he attended PILMMA's first Summit, Seth is still finding huge value from the enthusiasm, energy and desire to succeed that the PILMMA collective offers.
"PILMMA is just a wonderful collective of both knowledge and inspiration," said Seth. "It gets you out of the office. That alone is valuable. Once there, you can see what's possible, and you can realize that you're not alone. Those two things are – realizing what's possible and realizing that you're not alone – are what I think is Ken's magic and what he has done so well over the years.
Whatever stage of growth your law practice is at, Seth feels that there's a huge benefit for you in joining PILMMA and attending a PILMMA event like the Super Summit.
"I think they're different levels," he said. "If you haven't been before and you're in the personal injury space, it's a rite of passage. It's one of those things. Just get your ass on a plane and check it out. That's the first thing, because, again, you don't know what you don't know.
"It may not be for everybody.  I know Ken offers a money-back guarantee. I'd be shocked if there's ever been a person who's come through and hasn't found some piece of value."
While Seth preferred not to give specific figures for caseload, their practice headcount speaks for itself. In less than a decade, Seth and David grew the firm from just themselves as the only two attorneys and employees, to 38 lawyers and a full office of support staff.
BluShark employs nearly 50 digital marketing experts and managers.
They sure know how to scale a business.
PILMMA's First Lessons
Seth still remembers the presentations and conversations that had the greatest impact on him when he first encountered the PILMMA Summit.
"I met Gary Christmas, I met Howard Spiva, I heard Richard Harris speak and talked to him at length. I sat next to Richard at the cocktail party. We shot the breeze for an hour-and-a-half, with him just a completely open book about what he had done, his journey.
"I was just inspired, not to mention I had about a page-and-a-half of notes that were scribbled down when I got back to my hotel room.
"In my opinion, Richard Harris the greatest referral attorney, in the country. He is a 20+ attorney firm in Las Vegas, based out on referrals. He has just done a miraculous job of melding marketing and legal excellence, as well as personal brand. He's really done an exceptional job.
"I looked at Richard Harris and Howard Spiva and saw that they were building a practice without digital. What were they doing?"
[Find out what Richard and Howard were doing – and what Seth immediately replicated – by reading our exclusive case study on how Seth grew Price Benowitz to be a 38 lawyer law firm in Washington DC].
What Seth discovered at the PILMMA Summit that was so valuable wasn't anything unique to just him, though. Every attendee has the same opportunities to access resources and experts who will help them grow their business – their law practice.
"It was access to some of the greatest legal marketing minds out there – and getting time to talk with Ken Hardison," said Seth.
Seth's Future
Having established Price Benowitz as the go-to law firm in DC in a number of practice areas, Seth is now enjoying the new business goal of growing and establishing BluShark in the marketplace. And he's proud of what he and his practice partner, David, have already achieved, both in building a successful businesses with the law firm and BluShark, and in attaining a healthy work-life balance.
"Work-life balance is pretty good," said Seth. "I'm very blessed in that I have top deputies in both organizations. So, with 45 or 50 people at BluShark, I have a president there who runs the show. I'm, right now, in Orlando, and it runs very nicely, probably better without me sometimes than with me.
"I love the balance and the challenge of the two. For me, I had never properly launched BluShark – it was just an outgrowth of the marketing side driving the law firm.
"I guess the marketing really drives me; I enjoy it, and it's a challenge and a puzzle. So what BluShark has allowed me to do is supersize that and work with resources that I could never justify if it was just my own firm."
"Best-in-Industry" Standard of Marketing
"I've been able to geek out that much further with these shared resources, almost like a collaborative or collective of all these law firms. They're participating together and it means we are able to keep great talent at the top and then hire young, energetic people to help us execute on that vision. So, I love that."
It means that Seth enjoys online marketing for his law practice that is setting the best-in-industry standard. And he's providing that same excellence to other law firms in other markets that are his clients.
"It's crazy, as somebody who has expanded," said Seth, "but I firmly believe with staying in your lane, which may seem antithetical.
"As much as we've expanded, we've followed a course of great marketing and great legal prowess. While we have added additional experts to add fuel, it's the same model. If somebody calls us for an area of law we don't do, we don't say, 'We'll figure it out.' We get rid of it and outsource it somewhere else, just like if there is a particular expertise in marketing we don't do. We don't pretend to place T.V. ads. We stay in our lane and we do what we do very well."
PILMMA Makes Dreams Come True
Seth has been a huge advocate of PILMMA and how it helps lawyers make their dreams come true by building successful law practices. By scaling a law practice as a thriving business, those lawyers can help many more people at once, while giving themselves time freedom and financial freedom.
And PILMMA is helping Seth make his dreams come true.
"I really think my dream is to execute on what I've learned and create a sustainable law firm, said Seth. "We can leverage all the things that we've done and now take advantage of them, like we're doing now. We've built it despite it not being an A-player in the referral space. I want to continue those pieces on so that we can maintain our advantage. We're putting all these resources in the digital marketing. I want to make sure that our raving fans return and shout. That's why I keep coming back to PILMMA events."
But as it turns out, we didn't just help Seth make his dreams come true. We also did that for his son, Jake.
Jake has always wanted to go to the Super Bowl. And in 2019, PILMMA and Ken Hardison made it happen for him – and Seth.
Seth was one of the lucky winners in the PILMMA Referral Sweepstakes, announced at the 2018 Super Summit in St. Louis. His prize was an all-expenses-paid trip for two to the 2019 Super Bowl in Atlanta. Watching Seth tell his son that they were going to the Super Bowl – a dream come true – was satisfying all by itself.
Watch the video below.
And, in a way, Seth and Jake ensured that Ken was represented at the Super Bowl, too. They took with them one of the souvenirs from the 2018 Super Summit – a cardboard fan in the form of Ken's face!
"We had a blast at the Super Bowl," said Seth. "Jake is a sports junkie and was in heaven for the weekend. Everywhere you turned there were past and present NFL stars.  It was a trip he will never forget. I'm very grateful to PILMMA and Ken for the experience."
In closing, Seth has a message to other personal injury lawyers:
"The value with PILMMA is in noticing that other people are having the same struggles on this journey. And seeing what people did to try to help get themselves to push two steps forward, once step back.
"When you see a setback, how do you deal with it?"
Seth sees PILMMA as the solution.
"It's having a group of people, a fraternity to reach out to and say, 'Hey, how do you deal with this?' Or, 'Have you dealt with this before?'"
"Get yourself to one of the Super Summits or to one of the boot camps and find out what is out there, even if you go there and you, by happenstance, don't connect with the substance.
"Let's say you're somebody who has your own thoughts on how you want to market and you don't want to do anything that's there. I don't believe that's going to happen, but let's say that's the case; the people that you meet and the club that is created and the network that it forms for you is just tremendous."
Don't Forget! Grab a Copy of Seth's Case Study By Filling Out the Form Below!
Fill out the form to get your FREE copy of the Legal Marketing Case Study on Seth Price's "Unicorn Practice"!