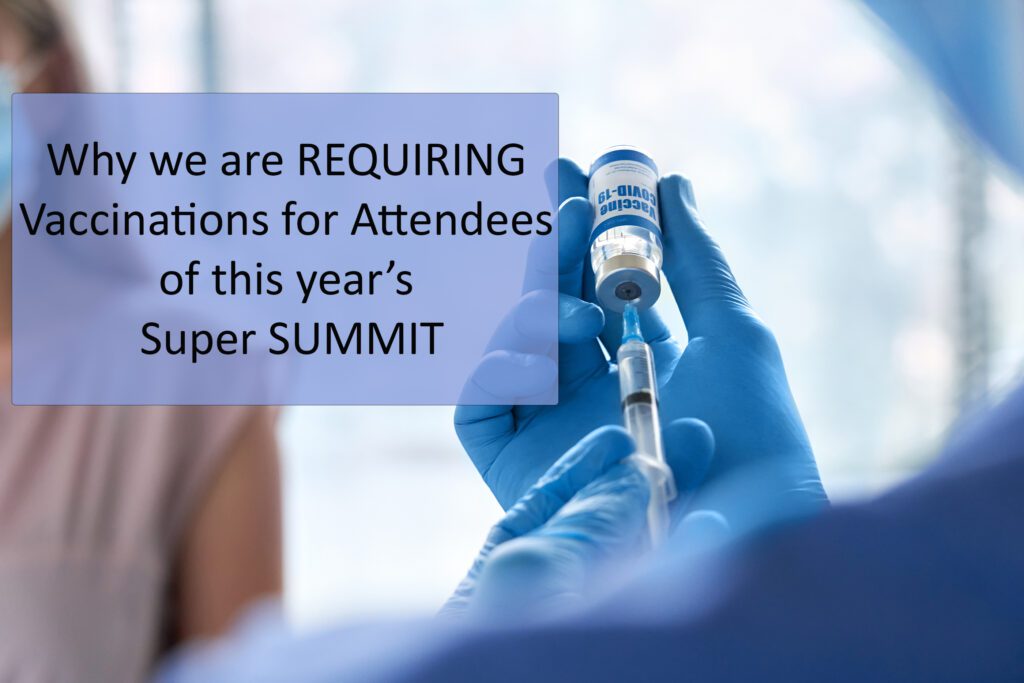 By Tiana and Ken Hardison
Like businesses and conferences all across the country we've been watching the COIVD 19 developments and attempting to navigate this ever-changing terrain.
All across the country we've observed complete shutdowns, remote hybrid business models, wide open, and everything in between.
Now before you stop reading, thinking this is going to be some political spiel- Take heart; it's NOT. But what it is-simply stated, is an example of how we are implementing our company's firm values to navigate a business decision. Formulating and living out your law firm's core values is something we preach here at PILMMA. We believe that successful businesses take the time to craft their firm's culture and core values, and then use them as a plumb line to navigate both their day-to-day decision as well as their long-range strategies. This applies in both management and in marketing.
It's why we don't intentionally bid on other company's names in our Internet Marketing efforts- It's why we hire slow and fir fast, when it comes to choosing key team players- It's why we never say there are only 3 seats left at an event when there aren't, and so forth.
It's also why we made the decision this past week to limit the LIVE attendees at our upcoming 2021 Super Summit in New Orleans to Vaccinated registrants only. (We've also opened up LIVE STREAM Registration for anyone who doesn't want to get the Covid Vaccine, can't get it, or simply can't travel to New Orleans for this big event)
We had hoped we wouldn't have to implement any such criteria- just like all of us hoped we would be able to throw our Covid masks away and not have to wear them ever again-
Alas, – there are times when you simply must PIVOT-
In life and in business.
Our decision was crystal clear and non-political- Here's why:
PILMMA's Vision: To Create the Preeminent Trusted Resource to Help Lawyers Achieve Their Goals for Success.
PILMMA's Core Values:
We are Authentic, Transparent, and Honest with our clients and each other.
We will be Innovative, and always asking "What if…"
We will provide excellent client service that Under promises and Over-delivers.
We will take care of our members and each other.
We work as a team for the betterment of our members.
Our Vision is straightforward. Our Core Values aren't overly complicated. But they cut to the heart of who we are and who we want to be-
This week we had to make an important decision. There were multiple arguments to be made on the particular issue. But at the end of the day, when it came down to calling the final shot- we looked at our core value #4 and the pathway became clear.
The problem: Covid and how it would impact our upcoming PILMMA Super Summit Conference in New Orleans.
Should we require vaccines for all attendees? Should we opt for showing proof of a negative covid test and if so, with what time frame? What about masks? What about those already registered? There seemed to be a litany of questions and various personal opinions.
We want to be the trusted go-to source for lawyers when it comes to strategies, training and tools for law firm growth and greater success. And we genuinely care about our lawyers, and their staff. We care about the vendors that come to our events. We care about our PILMMA staff.
If we are serious about living out our core values as a company, then it seemed that core Value #4 gave us the plumb line. If we had opted for a hybrid- like vaccines, or a negative test within the last 72 hours- it simply didn't seem tenable. We imagined attendees trying to get a test the day before they flew out to New Orleans, and then trying to scramble to get another test during the Conference. That presented a logistical nightmare fraught with uncertainty and potential Covid exposure. It wouldn't "take care" of our attendees.
Requiring Vaccines for all attendees of the Live event- and providing a LIVE STREAM option seemed to be the path most consistent with our Core Values.
Honestly, we may lose some potential attendees- who don't want to vax up and don't want to mask up. Which means we may lose some revenue, too.
But being true to one's core values is what we teach. And it's what we want to live by as a company, even if it costs us money.
We care about our members and each other. IT's who we are, and it's the core value we've used to guide us forward.
What are your company's core values? What is central to your law firm's culture? IF you haven't sat down and really given this some intentional thought, I urge you to do so today.
If you and your firm are grappling with this same vaccine issue for your employees, I urge you to evaluate your firm's core culture and values for guidance and perspective.
There is no way that you can create a policy, process and procedure that anticipates every issue that will come up in the life of your law firm. However, the more you refine your firm's core values, and the more you solidify and reinforce them with your staff, the less processes and procedures you ultimately need. These powerful concepts will be your firm's plumb lines when questions or crisis arise.
Be intentional. Be Innovative. And look for the ways you can live out your firm's mission statement and core values today.
** For Strategies to grow your law firm, join PILMMA.
*** Join us in Washington, DC for the 2021 PILMMA Law Firm Marketing & Management Super Summit, Sept 29-Oct 2, 2021 at the Grand Hyatt Hotel, LIVE and LIVE STREAM