Ken Hardison | Founder
KEN HARDISON has fought for people's rights as a trusted personal injury lawyer for over 35 years. His ethics, integrity, and passion for his clients helped to build one of North Carolina's most successful firms, Hardison & Cochran, and a successful Social Security disability firm, Carolina Disability Lawyers, in Myrtle Beach, South Carolina. Now, as owner and publisher of the law firm management website, Law Practice Advisor, and founder and president of PILMMA, the Personal Injury Lawyers Marketing & Management Association, Ken devotes his time to helping attorneys build their own preeminent law practices with proven marketing strategies and management resources. Ken has been recognized as one of the top 100 Trial Lawyers in North Carolina and is a member of the exclusive Million Dollar Advocates Forum. Systematic Marketing is his tenth book. Ken has authored 5 books on marketing and managing law firms. He is a sought-after speaker throughout the country on marketing and managing law firms.
Ken is known as the "Millionaire Maker" due to his coaching clients doubling and quadrupling their law practices and
income following Ken's practice growing advice and insights.
Ken lives in North Myrtle Beach, SC where he enjoys playing golf and fishing when he is not helping lawyers grow their practices.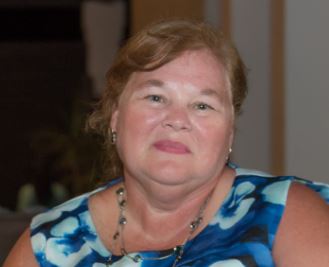 Sherry Myers | Director of Operations
Sherry Myers has served as PILMMA's Director of Operations since July 2016.
Before joining the PILMMA team, she worked in roles in the hospitality and entertainment industries. She began working as lead case manager at Mr. Hardison's Carolina Disability Lawyers in 2014, before becoming a marketing assistant with PILMMA the following year.
Today, as Director of Operations, Sherry is tasked with the day-to-day operations of PILMMA and its staff; schedule coordination; project management; and event planning for PILMMA's numerous events each year.
In her free time, Sherry enjoys camping, traveling, being in the mountains and spending time with her family.
Courtney Krystek | Director of Marketing
Courtney Krystek is the Director of Marketing at PILMMA, having joined the team in December of 2017.
Courtney is originally from Arizona and has worked in the Marketing field for several years as a graphic designer, videographer, copywriter, and photographer.
In her free time, she enjoys reading books and academic journals and going hiking with her cat, Luna.