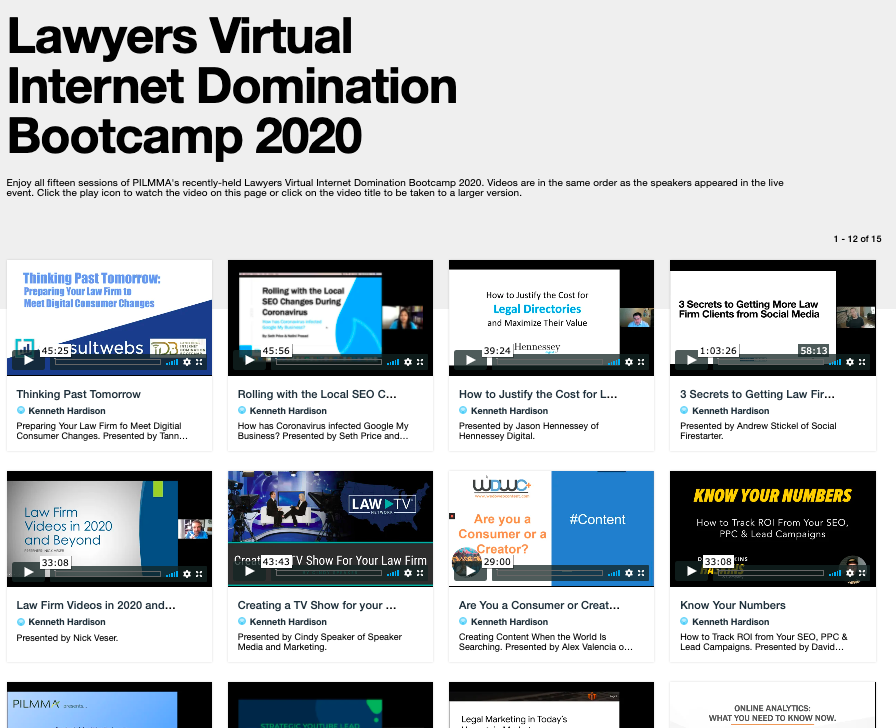 If you were unable to attend the May 2020 live event, here is your opportunity to take in nearly 15 hours of digital marketing instruction from the legal industry's leading marketers.
There are sessions on understanding Google search, using website analytics, marketing with video, social media marketing, developing a content marketing plan, and more!
Not a PILMMA member? You can still get the most current and effective marketing and management strategies. Insiders' Journal is delivered to your mailbox every month! An annual subscription is on sale for only $225.
Presented by Cindy Speaker, a frequent PILMMA contributor and President of Speaker Marketing,
Presented by Cindy Speaker, a frequent PILMMA contributor and President of Speaker Marketing,
Presented by Cindy Speaker, a frequent PILMMA contributor and President of Speaker Marketing,