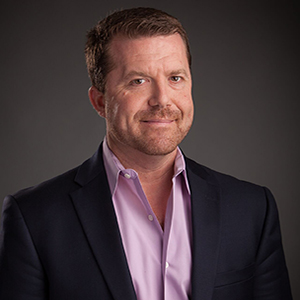 Bill Biggs
How to Properly Fire Staff
September 14, 2018 at 8:30-8:50am
Developing a Management Strategy that Reduces the Impact of Hiring Misses
Covering All Your Bases With Regard to HR and Employment Law
Protecting Your Team When Your Must Fire One of It's Members
As President of Biggs & Associates, Bill Biggs is passionate about helping business leaders, athletes and sports professionals effectively leverage their platforms to impact the world. With a graduate degree in Educational Psychology from Texas A&M, graduate studies at Harvard Business School and years of experience on stage and in the boardroom, Bill has used his unique understanding of what drives human behavior to accelerate performance in leadership, media, communications, and the corporate world. In his consultant work he challenges teams and organizations to above all else "get the people and culture right". This approach has led to owners and leaders who are less stressed, more proud of their businesses, and free to live the life of success they've worked hard for.
With a penchant for media and strategic messaging, Bill has written Heisman and NFL Man on the Year acceptance speeches as well as the eulogy for Muhammad Ali. He also serves as a communications strategist for NFL Hall of Famers, NCAA Champions, ESPN Broadcasters and the athletic departments of Texas A&M, Texas Tech, and the University of Kansas.
In addition, Bill serves as the Chief Operating Officer for Daniel Stark Injury Lawyers in the great state of Texas. During his five year tenure Daniel Stark has doubled its revenue, doubled its number of team members, reached every financial goal it has set, and taken the entire team (and spouses) on reward trips to Breckenridge, Las Vegas and Cancun. This growth has been a direct result of the culture that has been built and sustained at Daniel Stark. That same blueprint is available to any organization and leadership team willing to put people and culture first.
Bill out-kicked the coverage in a big way marrying the girl of his dreams. They live with their two teenage sons and two dogs in College Station, Texas, seeing as much of the world as possible every chance they get.