Join us for these upcoming events!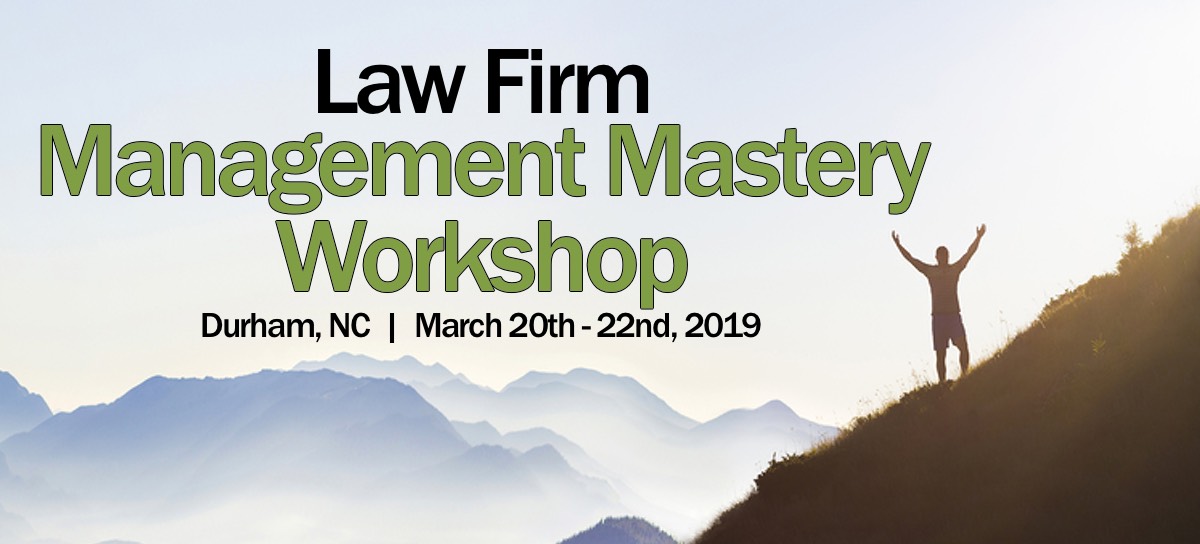 Management Mastery Workshop
March 20–22, 2019 | Durham, NC
In this Management Mastery Class, you'll learn how to build and implement the Management systems needed to create a high-performance team in your law firm…allowing you to grow your firm FASTER & EASIER than ever before! For more information, visit PILMMA Management Mastery Class.
Questions or comments? Call or Text Us! 1-800-497-1890