Discover Marketing and Management Solutions for Injury and Disability Lawyers
There has never been a more critical time to invest in your law firm's future ∼ learning ways to out-perform your competition, increase your caseload, and gain the knowledge to effectively grow a successful law practice in today's rapidly changing legal marketing environment.
The key to growing a successful Law Practice is implementing strategies that will bring in more high quality cases while making a return on investment.
Ken Hardison's

Legal Marketing Blog
It takes a village to build a successful law firm. And not just any village, but a well trained, motivated and capable team that brings the best out of your business. But here's the hard part that we get stuck on... How do you find, hire, motivate and train your team? This is why I've...
Read More
7 Secrets of Content That Converts
Have you ever created content that was a complete waste of time? No calls. No impact. Nothing but wasted time and money. At PILMMA, we have learned that most content is a monumental flop. However, we have also discovered a specific type of content that actually makes clients want to raise their hand. By using...
Read More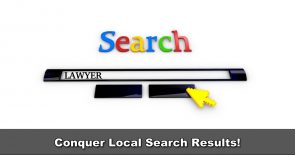 How Law Firms Can Conquer Local Search Results
If you type [YOUR CITY], [STATE] car accident lawyer into a Google search bar, does your law firm pop up in the prime spots on the results page? If not, there may be some easy-to-fix mistakes you're making, that are stopping you from getting there. In just a few more days, Seth Price, the managing partner of Price Benowitz,...
Read More
Copyright 2015. PILMMA | All Rights Reserved