Learn How You Can Get More Cases, Make More Profit, And Work Less Hours With A PILMMA Membership And Training.
Discover Marketing and Management Solutions for Injury and Disability Lawyers
There has never been a more critical time to invest in your law firm's future ∼ learning ways to out-perform your competition, increase your caseload, and gain the knowledge to effectively grow a successful law practice in today's rapidly changing legal marketing environment.
The key to growing a successful Law Practice is implementing strategies that will bring in more high quality cases while making a return on investment.
Don't just take our word for it! Read and hear how our members have grown their practices by 60% or more with PILMMA's help.
Check for the next upcoming PILMMA Event!
Ken Hardison's

Legal Marketing Blog
On this free webinar, you will discover: The most advanced strategies to get cost effective cases in the door 5 steps to develop a predictable leads machine 3 secrets to converting leads into cases using automated tools WEBINAR:How to Get...
Read More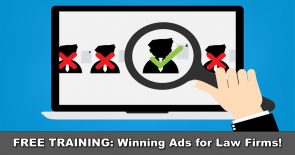 How to Create Winning Ads For Lawyers
Free training on Wednesday, November 9th at 1 pm EST. Here's what you'll discover: How to create ads that bring back $6 for every $1 you spend How to make yourself stand out from the endless competition How to attract...
Read More
Copyright 2015. PILMMA | All Rights Reserved