Our Event Is Different! Over 50% Of Our Speakers Are Practicing Injury Lawyers Who Have Proven Their Success!
PILMMA Super Summit | June 25th-28th | New Orleans, LA | Ritz-Carlton
The Super Summit Starts In Just:
What is the Super Summit?
An Event For Lawyers By Lawyers: Guaranteed Strategies To Improve Your Practice And Your Life
Aren't you tired of these supposed gurus trying to lure you to their event with celebrity speakers who have never practiced a day of law in their life? Their events are a lot of hype but not much when it comes to substance.
If you're nervous about:
Getting More Cases,
Making Large Profits, and
Working Less Hours
Then… PILMMA's 2019 Super Summit is the place for you.
Ken Hardison, a very successful lawyer himself, has convinced these lawyers to pull back the curtain and reveal the secrets they used to triple and quadruple their practices in less than three years. These are just a few of the things you will miss by not attending:
How to stand out from your competitors in a cluttered market
Create website home pages that skyrocket your online conversions
How to implement your marketing 300% faster
How to quadruple your case inventory
How to significantly increase your intake conversions
How to leverage Youtube
How to get kick-butt online reviews
 And much, much more!
Plus, this year we have added a 'Bonus Day': "Empowering Women To Become Entrepreneurs" and "How to Diversify your Practice with Mass Torts".
PILMMA Members
$897
$1,997
Are you a member and want to sign up? Claim your special members' pricing by filling out the form with your First Name AND the Email Address you use with your PILMMA Membership. When correctly entered, you'll be redirected to the special Members' Only Pricing Page.
Non-Members

$1,244
If you ARE NOT a member, click the button below to register.
***SPECIAL PRICING: If you'd like to become a PILMMA Member and instantly save on the Super Summit, from the order form, add the  "Gold Member – 3 Month Special" to your order. Not only will you get 3 months of PILMMA Gold for the price of one, you'll also instantly get the Members' Only Summit Discount! (in order to get the special pricing, you must stay a member for at
least 6 months

).
The Ritz-Carlton, New Orleans
921 Canal St, New Orleans, LA 70112
Reservations: Online at www.ritzcarlton.com/neworleans or through Ritz-Carlton Central Reservations at 1 (800) 826-8987.
Reference the Group Name: 2019 PILMMA Super Summit
Group Cut-off: June 4, 2019
Group Date: June 25 – June 28, 2019
Group Code: WGVWGVA (Deluxe King Accommodations – $249)
                       WGVWGVB (Deluxe Double Accommodations – $249)
Online Group Link: Book your group rate for 2019 PILMMA Super Summit
Additional Hotels – St. Louis Downtown
Lumiere Place
999 E Second Street
St Louis MO  63102
314-881-777
Hampton Inn St Louis Downtown
333 Washington Ave
St Louis MO  63102
314-621-7900
Marriott St Louis Grand
800 Washington Ave
St Louis MO 63101
314-621-9600
Embassy Suites by Hilton St Louis Downtown
610 N 7th Street
St Louis MO 63101
314-269-5900
Hilton St Louis Downtown at the Arch
400 Olive Street
St Louis MO, 63102
314-436-0002
Courtyard by Marriott St Louis Downtown
823-827 Washington Ave
St Louis MO 63101
314-231-7560
Registration: June 25, 2019
3:00 pm – 7:00 pm                           Registration
3:30 pm – 6:00 pm                           Basic Marketing 101:
1. How to Differentiate your Firm – Ken Hardison
2. The 5 Basics of Effective Intakes – Jay Jackson and Michael McAleer
3. How to Create Ads and Copy that Converts Prospects – Ken Hardison
7:00 pm – 9:00 pm                           Welcome Networking Reception
Day One: June 26, 2019
7:00 am – 8:30 am                            Registration
8:30 am – 9:00 am                            "Opening Remarks" with Ken Hardison & Ron Eccles
9:00 am – 10:00 am                          "Success Takes Grit " with Scott Barry Kaufman
10:00 am – 10:45 am                        "How to Close the Gap in your Online Marketing"  with Tanner Jones
10:45 am – 11:00 am                         Break
11:00 am – 11:45 am                         "Advanced Content Marketing for 2019″ with Cindy Speaker
11:45 am – 12:30 pm                         "Critical Marketing Strategies to Succeed In a Highly Competitive Market" with Steve Nober
12:30 pm – 2:00 pm                           Lunch
2:00 pm – 2:45 pm                            "My Million Dollar Secret Panel" with Attorneys: Garry Salomon, Bert Parnall, Melissa Emery, Justin Lovely – Moderator: Ken Hardison
2:45 pm – 3:30 pm                            "The Secrets to Effectively Managing, Scaling and Accelerating your Law Firm's Growth in a Limited Time Period" with Ken Hardison
3:30 pm – 3:45 pm                             Break
3:45 pm – 4:30 pm                             How to Hold your SEO Provider Accountable with Luke Russell
6:00 pm – 7:00 pm                             Mastermind Reception
Marketing Day Two: June 27, 2019
8:00 am – 8:50 am                             "3 Pack Local Update" with Seth Price
9:00 am – 9:50 am                             "Launching your Firm's Marketing Plan" with Marc Whitehead
10:00 am – 10:50 am                         Intake Panel – Chris Mullins, Jay Jackson, Gary Falkowitz, Ed Lake, Eric Coffman – Moderator: Harlin Schillenger
11:00 am – 11:50 am                         "How I Quadrupled My Case Inventory in 39 Months" with Matt Dubin
12:00 pm – 1:30 pm                           Lunch
1:30 pm – 2:20 pm                            "Catching the Goldfish" with Joe Devine
2:30 pm – 3:20 pm                            "How to Dominate the Hispanic Market (even if you can't speak Spanish)" with Paul Samakow
3:30 pm – 4:20 pm                           "What Lynyrd Skynyrd Taught Me about Marketing" with Michael Delon
4:30 pm – 5:20 pm                           "Building a Referral-Based Law Firm" with Richard Harris
7:00 pm – 10:00 pm                          Karaoke Party
Management Day Two: June 27, 2019
8:00 am – 8:50 am                             "How Consumer Law Cases can Fund your Injury Practice & Increase your Cash Flow" with Jarred Johnson
9:00 am – 9:50 am                             "Characteristics of Top Performing Firms"  with Tim McKey
10:00 am – 10:50 am                         "20/20 Vision for the Year 2020 – Leading your Firm into the Next Decade" with Garry Salomon
11:00 am – 11:50 am                         "Shocking Ways Case Management Tools Can Propel Your Practice" with Eric Sanchez
12:00 pm – 1:30 pm                           Lunch
1:30 pm – 2:20 pm                            "Systematizing your Law Firm with PILMMA's Touchstone" with Michael Mills
2:30 pm – 3:20 pm                            "How to Motivate and Retain your Staff" with Ken Hardison
3:30 pm – 4:20 pm                           "How Not to get Sued by your Employees" with Logan Jones
4:30 pm – 5:20 pm                           "Developing a Wage and Hour Practice" with Alan Crone
7:00 pm – 10:00 pm                          Karaoke Party
Friday Bonus Day: "Empowering Women" June 28, 2019
Empowering Women Lawyers to Become Entrepreneurs
9:00 am – 10:15 am                    Key Note Mystery Speaker
10:15 am – 10:30 am                  Break
10:30 am – 11:15 am                 "Managing a Law Firm from a Woman Lawyers Perspective" with Valerie Calistro
11:15 am – 12:00pm                  "The Secret to having a Thriving Practice and a 'Real Life' at the Same Time" with TBA
12:00 pm – 1:30 pm                   Lunch
1:30 pm – 2:15pm                      "What I Wished I Told Myself 20 Years Ago" with Tiana Hardison
2:15 pm – 3:00pm                      TBA
3:00 pm – 3:15pm                      Break
3:15 pm – 4:00pm                      "How to Navigate a Male-Dominant World" with TBA
4:00 pm– 4:45pm                       "How to Start Your Own Law Firm" with Melissa Emery
Friday Bonus Day: "Mass Torts" June 28, 2019
How to Diversify your Practice with Mass Torts
9:00 am – 10:00 am                   "Marketing for Specific Mass Torts" with Steve Nober
10:00 am – 10:45 am                 "How to find the Hidden Gold in your Law Practice" with Ken Hardison
10:45 am – 11:00 am                 Break
11:00 am – 12:00pm                  "How to Evaluate your ROI on Mass Torts Marketing" with Steve Smith
12:00 pm – 1:30 pm                   Lunch
1:30 pm – 2:30pm                      "What's Hot, What's Not" with Don Worley
2:30 pm – 3:30pm                      "What's Hot, What's Not Part II" with Jim Onder
Ken Hardison
President of PILMMA 
Tiana Hardison
Vice President of Membership Sales and Growth at PILMMA
Ron Eccles
Speaker, Author and Business Coach
Tanner Jones
Vice President of Business Development at Consultwebs
Seth Price
Managing Partner at Price Benowitz, LLP 
Michael DeLon
President of Paperback Expert
Jay Jackson
Founder of the Six Sigma Approach to Legal Intake
Steve Nober
Founder and CEO of Consumer Attorney Marketing Group (CAMG)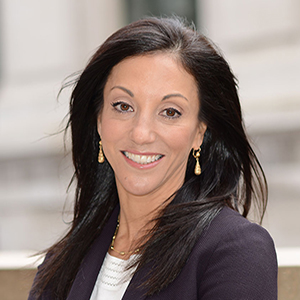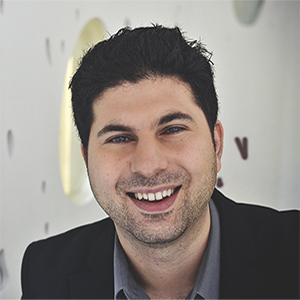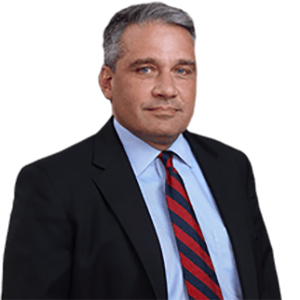 Valerie Calistro
Managing Partner, Ventura Law
Scott Barry Kaufman
Psychologist at Columbia University 
Melissa Emery
Owner of Emery Law Office
Don Worley
Attorney at McDonald Worley Attorneys at Law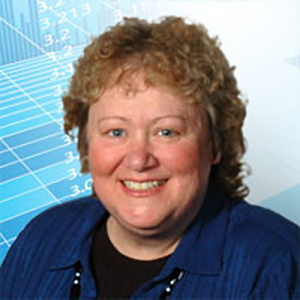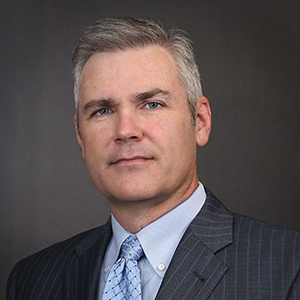 Cindy Speaker
President & Founder at Law TV® Network
Luke W Russell
Founder and Owner of Russell Media
Marc Whitehead
Founding Partner of Marc Whitehead & Associates
Matthew Dubin
Owner of Law Offices of Matthew D. Dubin
Hear It From Past Attendees: