Miss this year's Super Summit in New Orleans?
Purchase the live recordings today for only $797!'
PURCHASE NOW!
Guaranteed Strategies to Improve Your Practice and Your Life
10th Annual Super Summit for Personal Injury Attorneys
Tuesday, June 25 – Friday, 28, 2019 | New Orleans, LA | Ritz-Carlton
Diversify with Mass Torts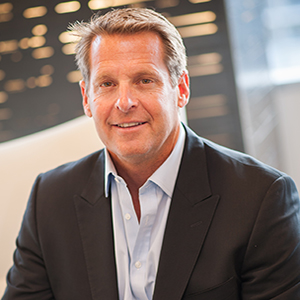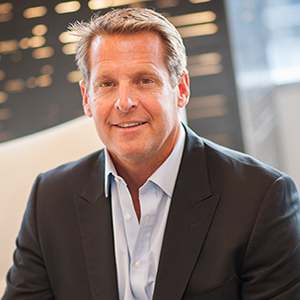 New learning for 2019!
Open a new revenue stream for your practice in 2019 by diversifying into mass torts. You'll learn how to profitably add this area of practice. Steve Nober, Founder and CEO of Consumer Attorney Marketing Group kicks off this bonus day.
Empowering Women Lawyers

New experience for 2019!
Internationally known civil rights and anti-discrimination attorney, Gloria Allred, kicks off this bonus day devoted to helping women attorneys reach their personal goals. Learn from a number of successful women attorneys we've gathered for this special day.
Gloria Allred provides a glimpse of what she'll discuss at Super Summit 2019
She kicks off our bonus day devoted to helping women attorneys reach their personal goals.
Here's what else you can expect from Super Summit 2019
Missed this years' Super Summit?
Special Pricing. Money Back Guarantee!
If, after the first day of PILMMA Super Summit, you aren't glad you came, we will refund your entire registration fee and up to $500 in documented travel expenses.
$1,097
Are you a member and want to sign up? Claim your special members' pricing by filling out the form with your First Name AND the Email Address you use with your PILMMA Membership. When correctly entered, you'll be redirected to the special Members' Only Pricing Page.
$1,997
If you ARE NOT a member, click the button below to register.
***SPECIAL PRICING: If you'd like to become a PILMMA Member and instantly save on the Super Summit, from the order form, add the  "Gold Member – 3 Month Special" to your order. Not only will you get 3 months of PILMMA Gold for the price of one, you'll also instantly get the Members' Only Summit Discount! (in order to get the special pricing, you must stay a member for at
least 6 months

).
The Ritz-Carlton, New Orleans
921 Canal St, New Orleans, LA 70112
Reservations: Online at www.ritzcarlton.com/neworleans or through Ritz-Carlton Central Reservations at 1 (800) 826-8987.
Reference the Group Name: 2019 PILMMA Super Summit
Group Cut-off: June 4, 2019
Group Date: June 25 – June 28, 2019
Group Code: WGVWGVA (Deluxe King Accommodations – $249)
                       WGVWGVB (Deluxe Double Accommodations – $249)
Online Group Link: Book your group rate for 2019 PILMMA Super Summit
Additional Hotels – St. Louis Downtown
Registration - Basics 101 - Tuesday, June 25, 2019
3:00 pm – 7:00 pm                           Registration
3:30 pm – 6:00 pm                           Basics 101: Principles for first-time attendees
1. The Basics of Online Marketing – Alex Valencia
2. Five Basics of Intakes – Jay Jackson
3. How to Create Ads and Copy that Convert Prospects – Ken Hardison
7:00 pm – 9:00 pm                           Welcome Networking Reception  – Sponsored by Esquire Bank (hosted in Exhibitor Area)
Day One: Wednesday, June 26, 2019
7:30 am – 8:30 am                            Registration
8:30 am – 9:00 am                            Opening Remarks with Ken Hardison
9:00 am – 10:00 am                          "Success Takes Grit " with Scott Barry Kaufman
10:00 am – 10:45 am                        "How to Close the Gap in your Online Marketing"  with Tanner Jones
10:45 am – 11:00 am                         Break – Sponsored by Morgan & Company
11:00 am – 11:45 am                         "Advanced Content Marketing for 2019″ with Cindy Speaker
11:45 am – 12:30 pm                         "Critical Marketing Strategies to Succeed in a Highly Competitive Market" with Steve Nober
12:30 pm – 2:00 pm                           Lunch – Award Presentation – Sponsored by the SEO Police
2:00 pm – 2:45 pm                            "My Quarter-Million-Dollar Secret Panel" with Attorneys: Garry Salomon, Bert Parnall, Melissa Emery, Justin Lovely – Moderator: Ken Hardison
2:45 pm – 3:30 pm                            "The Secrets to Effectively Managing, Scaling and Accelerating your Law Firm's Growth in a Limited Time" with Ken Hardison
3:30 pm – 3:45 pm                             Break – Sponsored by SBA Loan Group
3:45 pm – 4:30 pm                             "How to Hold your SEO Provider Accountable" with Luke Russell
4:30 pm – 5:00 pm                             "Financing the 21st Century Law Firm" with Ari P. Kornhaber
6:00 pm – 7:00 pm                             Mastermind Reception – by invitation only
8:00 pm – 11:00 pm                           Karaoke Party – Sponsored by Haskins & Company. French Quarter Bar, The Ritz-Carlton, Level Three
Day Two: Thursday, June 27, 2019 (Marketing Track)
8:00 am – 8:50 am                             "Three-Pack Local Update" with Seth Price
9:00 am – 9:50 am                             "Launching Your Firm's Marketing Plan: Everything you could do to set yourself up for success" with Marc Whitehead
9:50 am – 10:00 am                           Break
10:00 am – 10:50 am                         Intake Panel – Chris Mullins, Jay Jackson, Gary Falkowitz, Ed Lake, Eric Coffman, Tom Ball – Moderator: Harlan Schillinger
11:00 am – 11:50 am                         "How I Quadrupled My Case Inventory in 39 Months" with Matt Dubin
12:00 pm – 1:30 pm                           Lunch – Sponsored by GrowPath
1:30 pm – 2:20 pm                            "Catching the Goldfish" with Joe Devine
2:30 pm – 3:20 pm                            "How to Dominate the Hispanic Market (even if you can't speak Spanish)" with Paul Samakow
3:20 pm – 3:30 pm                            Break
3:30 pm – 4:20 pm                           "What Lynyrd Skynyrd Taught Me about Marketing" with Michael Delon
4:30 pm – 5:20 pm                           "Building a Referral-Based Law Firm" with Richard Harris
Day Two: Thursday, June 27, 2019 (Management Track)
8:00 am – 8:50 am                             "Why you Should Examine a Fair Debt Collection Practice" with Jared Johnson
9:00 am – 9:50 am                             "Characteristics of Top Performing Firms"  with Tim McKey
9:50 am – 10:00 am                           Break
10:00 am – 10:50 am                         "20/20 Vision for the Year 2020 – Leading your Firm into the Next Decade" with Garry Salomon
11:00 am – 11:50 am                         "Shocking Ways Case Management Tools Can Propel Your Practice" with Eric Sanchez
12:00 pm – 1:30 pm                           Lunch – Sponsored by GrowPath
1:30 pm – 2:20 pm                            "Systematizing your Law Firm with PILMMA's Touchstone" with Michael Mills
2:30 pm – 3:20 pm                            "The Law Firm Leadership Deficit" with Bill Biggs
2:20 pm – 3:30 pm                            Break
3:30 pm – 4:20 pm                           "How Not to Get Sued by Your Employees" with Logan Jones
4:30 pm – 5:20 pm                           "Developing a Wage and Hour Practice" with Alan Crone
7:00 pm – 10:00 pm                          Karaoke Party – Sponsored by Haskins & Company
Day Three: Friday, June 28, 2019 (Empowering Women Lawyers)
Empowering Women Lawyers
9:00 am – 10:15 am                    "Empowering Women Lawyers" with Gloria Allred
10:15 am – 10:30 am                  Break
10:30 am – 11:15 am                "Know What Your Money Can Do For You!" with Joslyn Ewart
11:15 am – 12:00pm                  "Managing and Motivating Millennials in the Workplace" with Valerie Calistro
12:00 pm – 1:30 pm                   Lunch – Sponsored by Cloud 8 Sixteen
1:30 pm – 2:15 pm                       "The Secret to Having a Thriving Practice and a 'Real Life' at the Same Time" with Jennifer Gore-Cuthbert
2:15 pm – 3:00 pm                      "What I Wish I'd Told Myself 10 Years Ago" with Dana Brooks
3:00 pm – 3:15 pm                      Break
3:15 pm – 4:00 pm                      "How to Navigate a Male-Dominant World" with Lashonda Council Rogers
4:00 pm– 4:45 pm                       "How to Start Your Own Law Firm" with Melissa Emery
Day Three: Friday, June 28, 2019 (Mass Torts)
How to Diversify your Practice with Mass Torts
9:00 am – 10:15 am                   "Empowering Women Lawyers" with Gloria Allred
10:15 am – 10:30 am                 Break
10:30 am – 11:30 am              "Marketing for Specific Mass Torts" with Steve Nober
11:30 am – 12:00 pm               "How to Evaluate Your ROI on Mass Torts Marketing" with Steve Smith
12:00 pm – 1:30 pm                  Lunch – Sponsored by Cloud 8 Sixteen
1:30 pm – 2:00 pm                    "Mining Your Database for Mass Tort Cases" and "Choosing Co-Council"
2:00 pm – 3:00 pm                    What's Hot, What's Not" with Don Worley
3:00 pm – 3:15 pm                     Break
3:15 pm – 4:15 pm                     What's Hot, What's Not Part II" with Jim Onder
4:15 pm – 4:45 pm                 "How to Analytically Choose the Right Mass Torts to Invest In" with Bill Curtis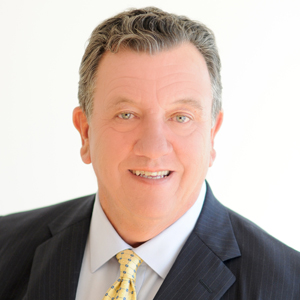 Ken Hardison
President of PILMMA 
Gloria Allred
Civil Rights and Anti-Discrimination Attorney
Alex Valencia
Co-Owner at WeDoWebContent.com
Tanner Jones
Vice President of Business Development at Consultwebs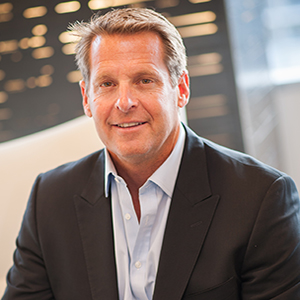 Seth Price
Managing Partner at Price Benowitz, LLP 
Michael DeLon
President of Paperback Expert
Jay Jackson
Founder of the Six Sigma Approach to Legal Intake
Steve Nober
Founder and CEO of Consumer Attorney Marketing Group (CAMG)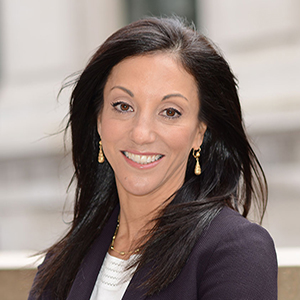 Valerie Calistro
Managing Partner, Ventura Law
Scott Barry Kaufman
Psychologist at Columbia University 
Melissa Emery
Owner of Emery Law Office
Bert Parnall
Attorney at Parnall Law Firm
Cindy Speaker
President & Founder at Law TV® Network
Luke W Russell
Founder and Owner of Russell Media
Marc Whitehead
Founding Partner of Marc Whitehead & Associates
Matthew Dubin
Owner of Law Offices of Matthew D. Dubin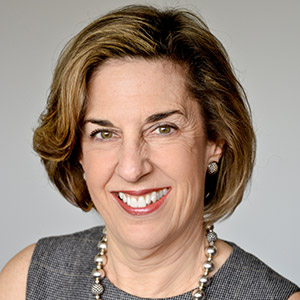 Joslyn Ewart
Founding Principal of Entrust Financial LLC
Ari P. Kornhaber
EVP & Director of Sales for Esquire Bank
Joe Devine
President & CEO of The Search Engine Guys
Tim McKey
Co-Founder of Vista Consulting Team
Rick Harris
Attorney at Richard Harris Law
Alan Crone
Co-Founder of Crone Law Firm
Ed Lake
Founding Partner of Gacovino and Lake
Gary Falkowitz
CEO of Intake Conversion Experts
Chris Mullins
Founder of Law Firm Conversions
Michael Mills
Co-Founder, Managing Director of Business Design Corporation
Logan Jones
Attorney with JonesBrown
Lashonda Council Rogers
Founder, Owner of Council & Associates
Jarred Johnson
Founder of Sue The Collector
James Onder
Founder, Managing Partner of Onder Law
Grace Montealegre
VP, Marketing and Operations of Persist Communications
Eric Coffman
Co-Founder and CTO of Lead Docket
Eric Sanchez
Founder of GrowPath
Paul Samakow
Managing Attorney at Paul Samakow, Author
Garry Salomon
Managing Partner at Davis, Saperstein, and Salomon
Don Worley
Lead Attorney at McDonald Worley PC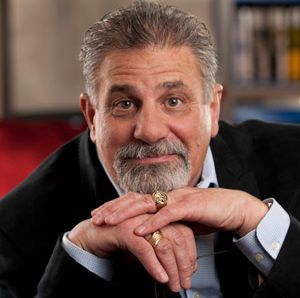 Bill Biggs
COO at Daniel Stark Injury Lawyers
Harlan Schillinger
Legal Marketing Expert
Randy Nordstrom
Partner,  MASSIVE, Medical and Subrogation Specialists
Hear It From Past Attendees: