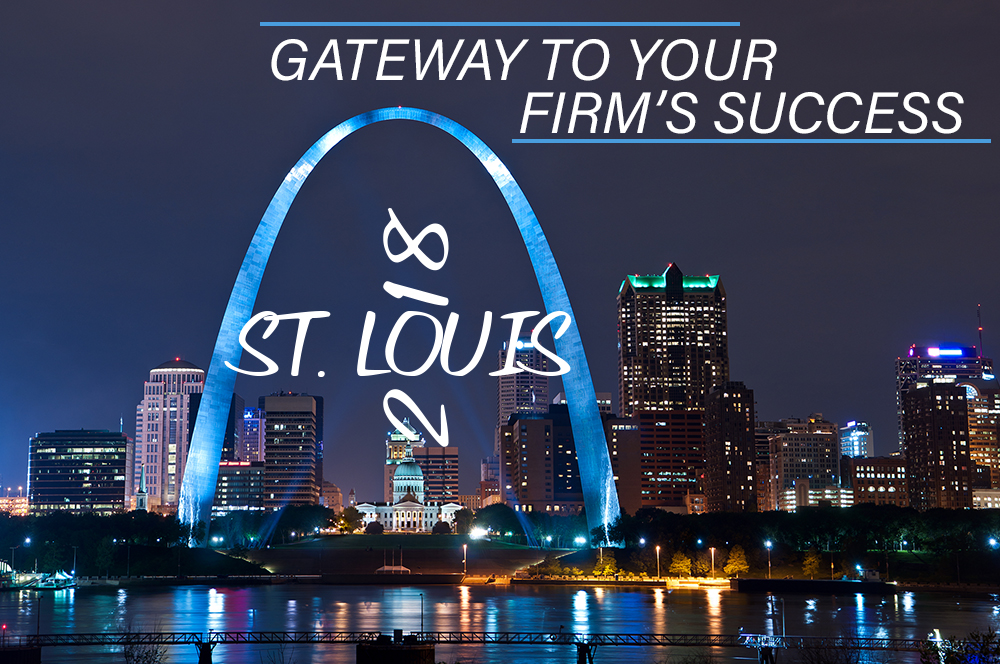 Join us for Super Summit 2018!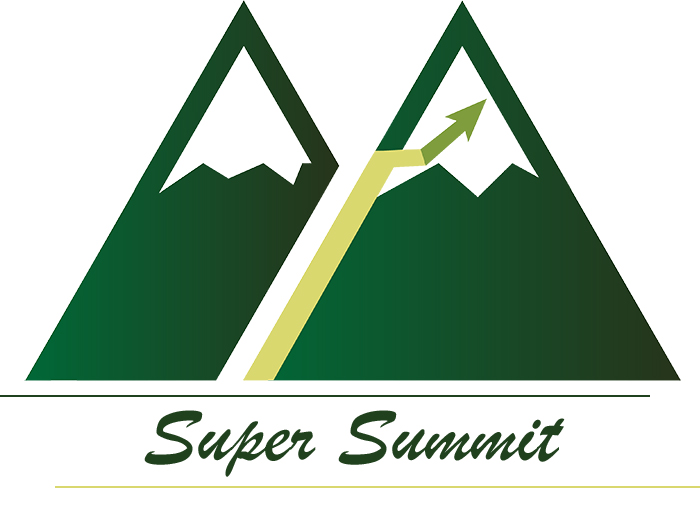 PILMMA Super Summit
September 12-14, 2018 | St. Louis, MO
The Legal Marketing & Management event of the year! Join us for a great networking opportunity, need to know tricks of the trade, loads of content and so much more!
Register & Instantly Save Up to 60%

With EARLY-BIRD Pricing!
REGULAR PRICE: $1,997
SUPER EARLY BIRD PRICE: $797/members & $997/non-members
CLAIM YOUR HUGE DISCOUNT NOW: 
If you ARE a member, fill in the form to the right with your First Name AND the Email Address you use with your PILMMA Membership. When correctly entered, you'll be redirected to the special Members' Only Pricing Page.
If you ARE NOT a member, simply fill in your information below to get started. Or you can visit www.TryPILMMA.com to become a member (in order to get the special pricing, you must stay a member for at least 6 months).
Four Seasons Hotel St. Louis
999 N 2nd St,
St. Louis, MO 63102
Call in for Reservations:
314-881-5757 and Reference 2018 PILMMA Super Summit
Day One: September 12, 2018
7:30 am – 8:30 am Registration
8:30 am – 9:00 am "What to Expect" with Ron Eccles
9:00 am – 9:50 am "Building a Presence in Your City" with Howard Spiva
10:00 am – 10:45 am "How to Effectively Market to Millennials" with Ken Hardison
10:45 am – 11:00 am Break
11:00 am – 11:50 am "Where TV and the Internet Meet: How Changes in Media Consumption Will Impact Your Caseload" with Tanner Jones
12:00 pm – 1:30 pm Awards Presentation & Lunch
1:30 pm – 2:20 pm "Just One Step: Strategies for Navigating the Business of Law and Life" with Jeff Nischwitz
2:20 pm – 3:10 pm "How to Build The Preeminent Law Firm In Your Market" with Ken Hardison
3:10 pm – 3:30 pm Break
3:30 pm – 4:20 pm "How to Get Your Team to Achieve More and Love It" with Jay Henderson
4:20 pm – 5:10 pm "The People of Search – How to Improve Your Ad Targeting, Get More Cases, and Cut Cost Doing It"
with Mark Irvine
Day Two: September 13, 2018: Marketing
8:30 am – 9:20 am TBA with Conrad Saam
9:30 am – 10:20 am "Combating the Rise of Commoditization: Dominating the New Legal Landscape" with
Michael Mogill
10:20 am – 10:45 am Break
10:45 am – 11:35 am TBA with Richard Sackett
11:40 am – 12:30 am "A-Z Blue Print for an Effective Newsletter" with Ken Hardison
12:30 pm – 2:00 pm Lunch
2:00 pm – 2:50 pm "Changing Lives, Telling Stories, and Earning Referrals Through Community Marketing" with Anneke Kurt Godlewski
2:50 pm – 3:15 pm Break
3:15 pm – 4:05 pm "Dominating Local SEO: Latest Updates & Trends" with Seth Price
4:15 pm – 5:00 pm "Reaching The Latino Market" with Andy Rogers
Day Two: September 13, 2018: Management
8:30 am – 9:20 am "Using Reports to Manage Your Practice" with Ryan Anderson
9:30 am – 10:20 am "Understanding the Business Side of your Law Firm" with Micki Love
10:20 am – 10:45 am Break
10:45 am – 11:35 am "The Chemistry of Hiring" with Bert Parnall
11:40 am – 12:30 pm "You Cannot Be Truly Successful Without Systems" with Barney Barnhard
12:30 pm – 2:00 pm Lunch
2:00 pm – 2:50 pm "The 5 Secrets to Perfecting Intake and Doubling Your Ad Budget" with Jay Jackson
2:50 pm – 3:15 pm Break
3:15 pm – 4:05 pm "A Blue Print for Eliminating Law Firm Inefficiencies" with Alvaro Arauz
4:15 pm – 5:00 pm "Common Characteristics of Top Performing Personal Injury Firms" with Tim McKey
Day Three: September 14, 2018
20 Minute Rapid Fire Topics
8:30 am – 8:50 am "How to Properly Fire Staff" with Bill Biggs
9:00 am – 9:20 am "3 Powerful Actions to Attract, Reach and Retain Your Millennials" with Pamela DeNeuve
9:30 am – 9:40 am "7 Ways to Market Your Practice with a Book" with Michael DeLon
9:40 am – 10:00 am Break
10:00 am – 10:20 am "How to Leverage SMS to Sign More Clients" with Denny Newberry
10:20 am – 10:40 am "Five Tactics to Increase Intake Conversions by 30% or More
Great Marketing Is Not Enough When Prospects Don't Convert" with Chris Mullins
10:40 am – 11:00 am TBA with David Haskins
11:00 am – 11:20 am "Low Cost Capital Sparks Explosive Growth" with Jarret Prussin
11:20 am – 12:00 pm Sweepstakes Drawing
Ken Hardison
President of PILMMA 
Michael Mogill
CEO of Crisp Video 
Jarret Prussin
CEO of SBA Loan Group
Jay Jackson
Founder of OPUS Intake 
Seth Price
Managing Partner at Price Benowitz, LLP 
Michael DeLon
President of Paperback Expert
Jeff Nischwitz
Founder of The Nischwitz Group
Ron Eccles
Speaker, Author and Business Coach