Growth Coaching For Lawyers!
Experience
growth and success
at new and previously unobtainable levels.
Overcome the obstacles that have been holding you back.
Gain clear focus for your firm's future.
Create powerful action plans with proven tools and concepts
Achieve a law practice that works for you, rather than you working for the practice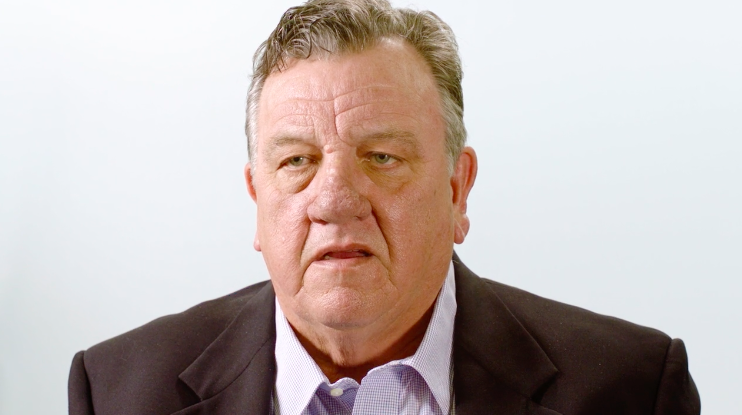 Click the image above to launch a brief video of Ken Hardison discussing his new Strategic Attorney Coach program.
PILMMA's Strategic Attorney Coaching Program is a powerful, innovative and personalized program designed by lawyers, for lawyers. If you are a motivated lawyer, who is truly ready to take charge of his or her practice and drive it forward to greater levels of SUCCESS, then this program is for YOU!
Whether you want to triple your revenue, double your profits, work less hours- whatever YOUR vision is, PILMMA's Strategic Attorney Coach program will give you the tools and the shortcuts you need to reach YOUR vision –the Law Practice that works for YOU.
PILMMA's unique lawyer- to- lawyer coaching program is led by attorney Ken Hardison, PILMMA's founder, who has grown and sold two seven- figure law firms, and spent the last 10 years teaching, consulting and mentoring lawyers across the country- helping them to experience exponential growth and success. PILMMA's Strategic Lawyer Coach program has been carefully designed to help attorneys refocus on their future and vision, equip them with critical proven tools and strategies and help them craft and execute a clearly defined action plan for greater success.
We help you take on your challenges
The challenges of running a law practice can easily obscure your vision and cloud your ability to see the path you should be taking:
For many lawyers, too much time is spent putting out fires and reacting to issues IN the practice, leaving them no time to work On their practice. The details and demands of the practice drain their energy, and they feel stuck- buried in the daily details;
For some, the practice is exploding with too much happening too fast, and as their opportunities increase, they are stretched to the limit and are unable to gain the clarity or focus needed to visualize their firm's future.
When you are focused on trying to survive each day, week or month, there's no time or energy left to build a law practice that fulfills your vision. Law Firm Ownership is no longer fun or satisfying. When you no longer look forward to going into your office, it's time for CHANGE.
PILMMA's Coaching program provides lawyers with the opportunity to see your firm with fresh perspective. Our workshops give you fresh insights, proven tools and success strategies that will equip you to return to your office charged and focused, and with the clarity of purpose and the ACTION PLANS to really make things happen.
HOW STRATEGIC ATTORNEY COACH WORKS
Live Workshops every 90 days: PILMMA's Strategic Attorney Coach participants meet together in Myrtle Beach, SC once every 3 months, for 1-day interactive workshops, led by Ken Hardison. Each session includes teaching, coaching, and exercises that challenge and clarify. This isn't esoteric fluff; It's real strategies and real tools designed to help you realize real results in YOUR firm. You will be able to return to your office every quarter with clarity of purpose, vision, and the ACTION plans needed to make things happen.
Workshops are also Livestreamed to ensure participation when members are unable to travel.
Monthly Coaching Conference Calls: Members also participate in monthly Coaching Conference calls. These are opportunities for members to raise issues/challenges, brainstorm, obtain feedback, and receive needed accountability checks. These calls also ensure members remain focused and receive needed support between live meetings.
Private Coaching Members-Only Listserve: Members are able to participate in a private Listserve to communicate/interact with other members, raising questions, obtaining immediate insights, opinions and information from other members any number of legal marketing or management topics, from software, to vendors, to referral requests to/from members. This benefit alone can more than pay for your PILMMA Strategic Attorney Coaching Program membership.
PREPARE TO LEARN:
How to eliminate the "stuff" in your life and practice that is impeding your productivity.
How to set up systems that prohibit new issues from interfering with your focus and creativity.
How to increase your concentration on the most important money making relationships and activities.
How to increase your productivity while also dramatically increasing freedom from the day-to-day grind and MORE!
Important Eligibility Requirement: While PILMMA is committed to helping every lawyer experience greater growth and success, the Lawyer Coaching program is designed for the attorney who has a minimum of 3 years experience running a law firm, and who has a minimum gross firm income of at least $200,000 in the past 12 months. Lawyers who have not yet reached this level are encouraged to consider PILMMA's Gold Membership, which provides a wealth of resources to help you begin your journey building the law firm you desire.
HERE'S THE BOTTOM LINE
The truth is, you could implement many principles for success on your own. You could commit to reading legal marketing and management and entrepreneurial books, article, blogs, etc. and to making to-do lists, with 1-year, 5-year, and 10-year growth plans. You could identify your Big Hairy Audacious Goal and the likes. You could do all these things, but the reality for most of us is that despite our best plans and intentions, life gets in the way. We simply don't follow through with our best laid plans and great intentions.
PILMMA's Strategic Attorney Coach Program pulls you away from the office once every three months to focus ON your business, rather than working IN it. AND, it give you the tools, the coaching, interaction, accountability and the feedback to help you MAKE THINGS HAPPEN.
We help you craft a structured path with achievable incremental goals and we help you hold yourself accountable for the actions that further YOUR vision and that will take you to new levels of success.
Yes, I'd like to know More!
We'd love to talk to you about this exciting new program. Call our office at 800-497-1890 or send us a message!