EDITOR'S NOTE: In this week's guest article, attorney and CEO of Filevine, Ryan Anderson, discusses how you should be using your Case Management Software to track and measure your marketing. If you'd like to dive into all the different channels of marketing you should be implementing and tracking, check out last week's article: Multi-Channel Marketing for Law Firms.
###
Case management software can benefit your marketing efforts
If you're a member of a legal team whose practice is expanding, it's a safe bet that digital marketing has had something to do with it.
Nothing can replace great legal work, but it's hard to understate the importance of coordinated and effective marketing. What used to require the yellow pages and a highlighter can now be found instantly with a quick Google search, and as more and more channels for digital marketing evolve and develop, your law firm can quickly be left behind if you don't embrace this new and changing landscape.
As Campbell Soup CEO Denise Morrison can attest:
"The world of marketing has changed. You can lead the change or be a victim of change."
You may think the world of canned soup couldn't be less relevant to your legal practice, and in most ways, you'd be right. But Denise's words are universal. If you don't embrace modern marketing, you run the risk of becoming irrelevant.
Opening these marketing channels is only half the battle, though – your law firm is unique, and your perfect marketing mix will be unique, too. You need tools that can help you identify trends, monitor channel growth, and track marketing efficacy in real-time so you can make informed marketing decisions.
With the right case management software, this process can be easier and more effective than ever.
Combine Your Datasets
The advantages of tracking marketing KPI's (key performance indicators) with your firm's case management software are numerous, but chief among them is the opportunity it affords to combine your marketing and caseload datasets. By having all your data in one place, it becomes easier than ever to compare your marketing expenses against your returned growth.
For example, a combined dataset would allow you to:
Run marketing ROI reports. By comparing marketing expenses against channel returns and eventual client settlements, you can calculate your firm's return on marketing investments.

Measure channel growth.

If you standardize recording marketing KPI's with each new lead as part of your

law firm's workflow

, you can directly monitor growth from each of your marketing channels.

Determine channel quality

. In most cases, monitoring channel growth is not enough. What if your biggest source of new leads also features the lowest percentage of client conversions? By comparing channel performance against conversions and eventual settlements, you can decide where to allocate more resources and where it's safe to scale back.



The benefits of using case management software to track marketing growth clearly make the endeavor worthwhile. When your marketing and caseload datasets are combined, you unlock the door to unprecedented control and insight over your marketing returns.
But to do this properly, your software should let you:
Add, remove, and edit custom data fields.

If you're going to use your case management software to track marketing leads, you'll need places to save marketing KPI's. By building these fields directly into your management system, inputting that information into your firm's

records

can become part of your firm's normal intake process.
Run reports across your caseload.

Once the data is safe and sound in your trusted system, you'll need a way to turn it into useful insights about your marketing efforts. The ability to build

custom reports

that include all relevant KPI's across your caseload is a must.
Integrate with your answering service.

If your law firm uses an

answering service

to take inbound leads, it's important that they be able to input those leads directly into your case management software. This ensures that you're seeing the complete picture when you're analyzing your firm's data.
A Lead's Journey Through Case Management Software
What would this kind of process look like in practice? Let's use an example to demonstrate the benefits of this kind of integrated workflow.
A Lead Appears
Sally, an intake specialist for a third party answering service, receives a call asking about your law firm's services. The caller was rear-ended a few days ago, and since then has felt worsening pain in his right shoulder.

After inputting the lead's information directly into your case management system, she asks the caller where he learned about your law firm. She enters "Google Search – Personal Injury Attorneys" as a referral source.Once all necessary information is saved, Sally assigns a task to your paralegal Andre to review the new file.
The Lead is Qualified
Andre goes to work on qualifying the lead. He reviews the information entered by your answering service and perhapssends a few texts

to the lead with more targeted questions.

Once he's evaluated the potential value of the case and vetted the preliminary information, he marks the lead as "Qualified" and converts the lead file into a client file.He then assigns a task to Jessica, one of your best attorneys, asking her to begin work on the new case as soon as possible.
The Case is Settled
During your routine review of the firm's current caseload, you see that Jessica has settled this case for $38,450, much higher than originally anticipated. Seeing that this client originated from a Google Search, you decide to run a quick report to assess that marketing channel's quality.


Because entering marketing KPI's has become standardized at your law firm, you have all the information you need in one place.

A Report is Run
You build a custom report on your caseload and limit its returns to cases with "Google Search – Personal Injury Attorneys" listed as the referral source. With this report, you quickly see that the conversion rate for leads from this channel is actually quite high, but the average eventual settlement for these conversions is much lower than the most recent settlement led you to believe.


You now have a choice to make. Do you continue to prioritize this channel? Or do you refine your marketing mix to give more emphasis to channels that are producing higher-quality conversions?

Learn More at Tomorrow's PILMMA Webinar
You can gain more insights about the benefits of tracking marketing efforts with your case management software at tomorrow's PILMMA webinar. Filevine Founder and CEO Ryan Anderson will explore all of this and more, and answer your biggest questions about using your law firm's data effectively.
Save your seat here!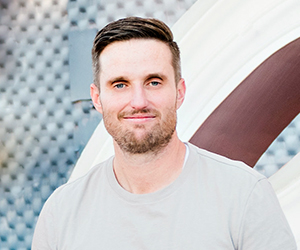 Ryan M. Anderson is the Founder and CEO of Filevine™, which is the top-rated case management system for attorneys according to the independent review site Capterra. From its Launch in 2015, Filevine has focused on first-to-market innovation and award-winning design.
Ryan is a proud husband and father of 5 children all under the age of 11. Before starting Filevine, Ryan was a Founding Partner at Bighorn Law, a western-states law firm focusing on personal injury, mass torts and employment class-action. As a lawyer, Ryan personally litigated hundreds of cases, including numerous successful trials and 7-figure settlements.